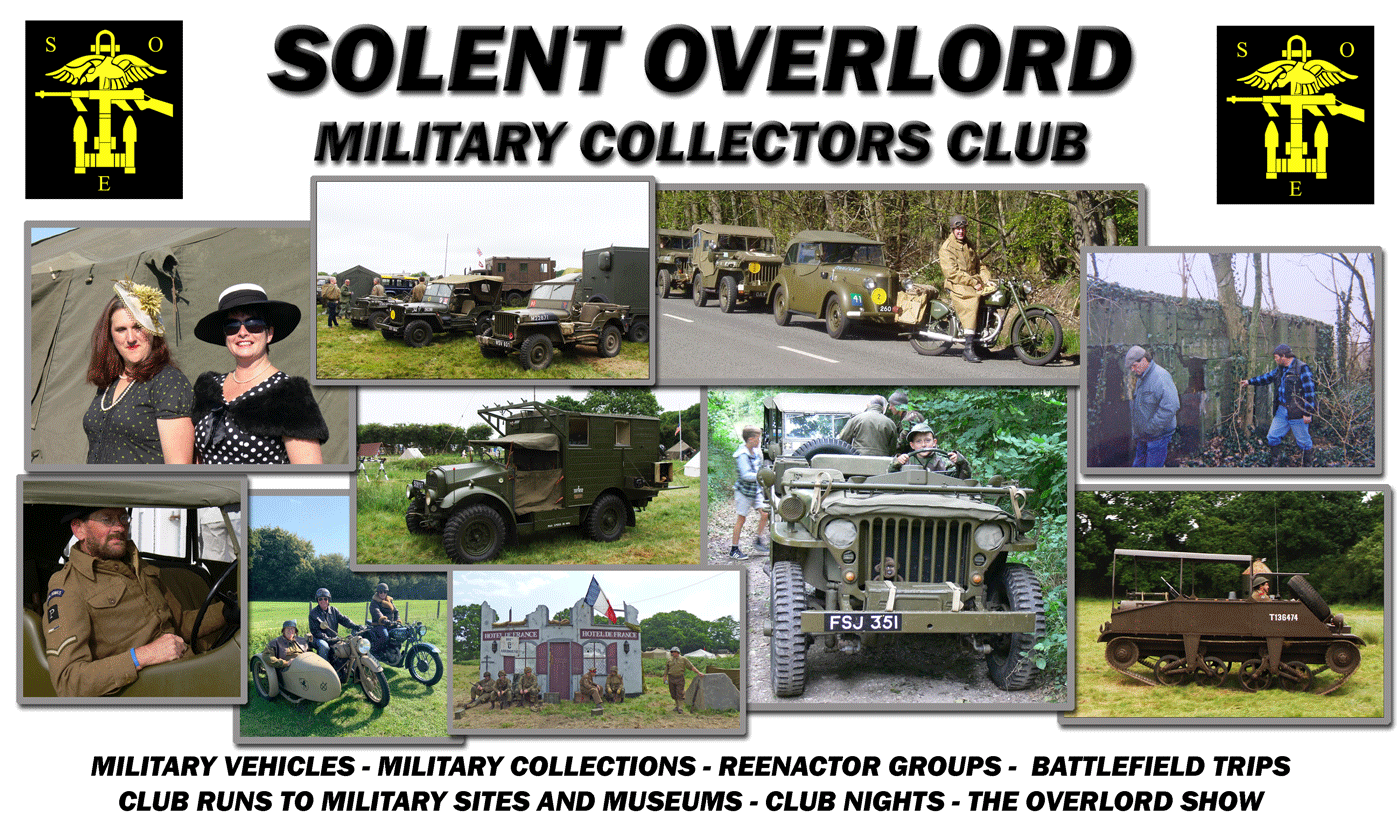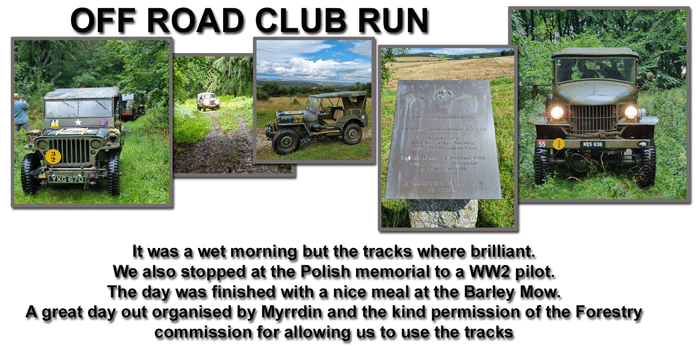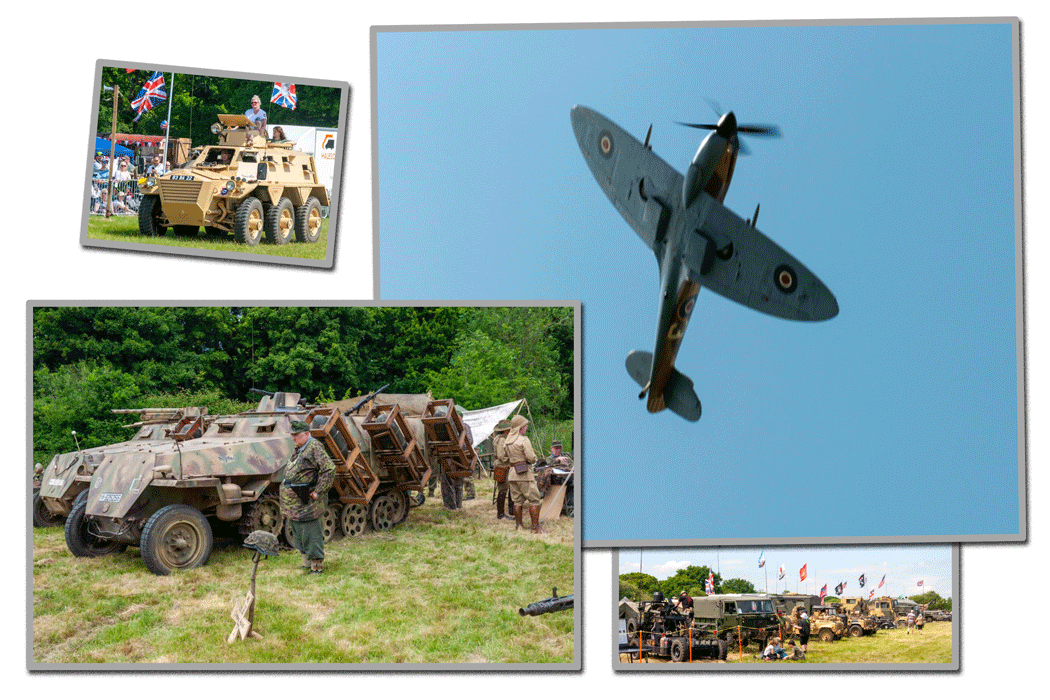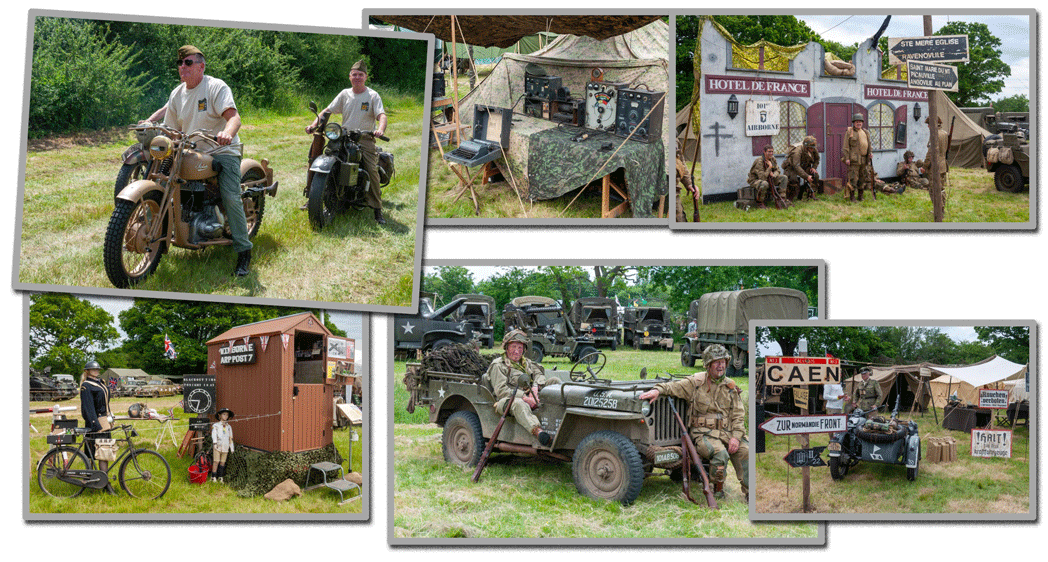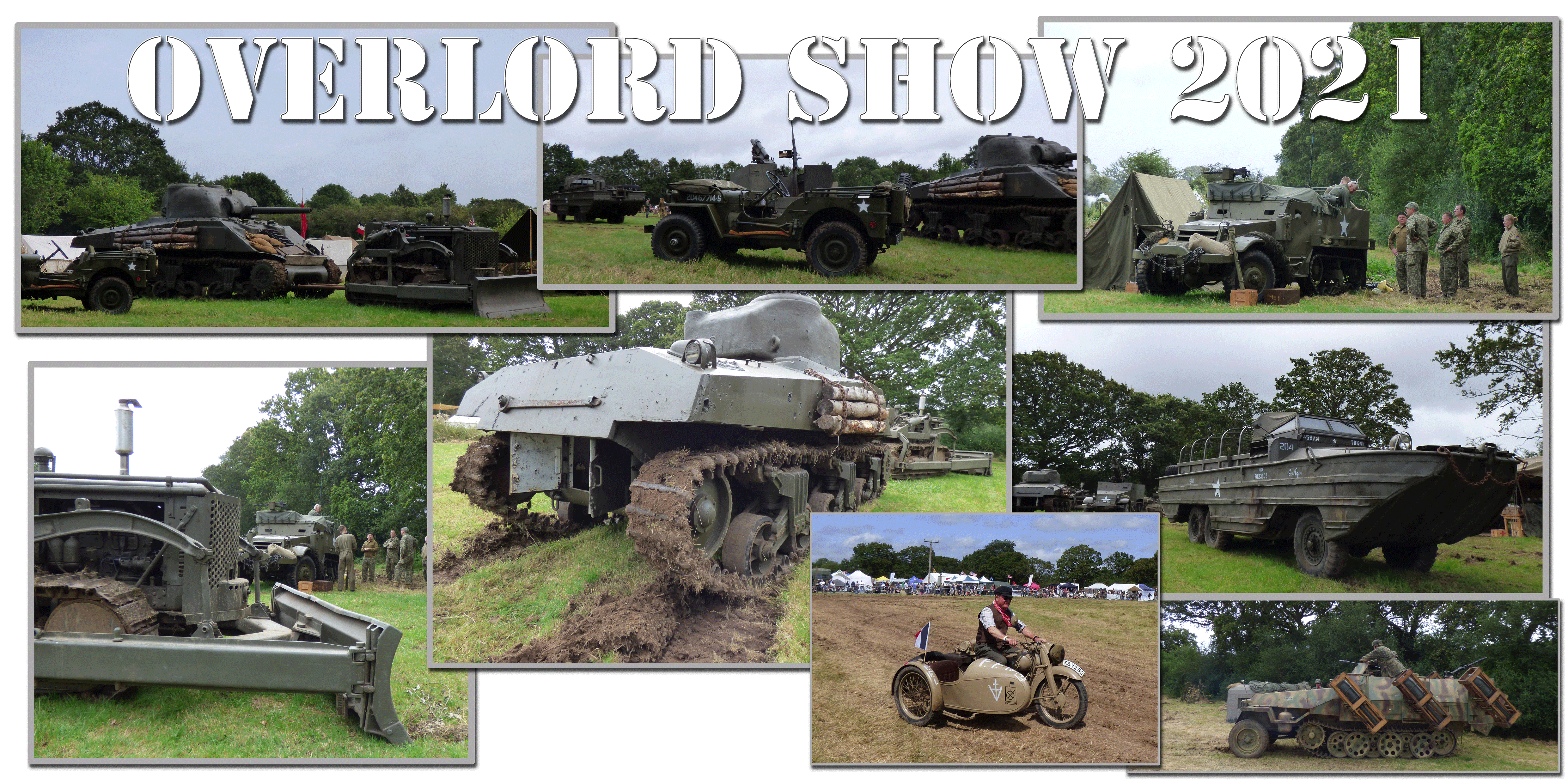 We welcome military collectors, re-enactors, vehicle enthusiasts and their families who wish to meet in an informative and supportive environment. We want to encourage and support members and their families in the enjoyment of ownership of military vehicles, in military re-enactment and in the study of all aspects of military history and associated subjects.
As well as regular monthly meetings in pleasant surroundings in Waltham Chase we frequently attend shows, visit museums and military collections, conduct vehicle runs, enjoy pub lunches, arrange weekend camps and, of course, run our very own premier military spectacular -  the OVERLORD show.
We hope to educate, inform and entertain members, their families and the general public by public display of vehicles, weaponry, equipment and similar items and by re-enactment, lecture, film show, public meeting and by other means, as well as support military or local charity.