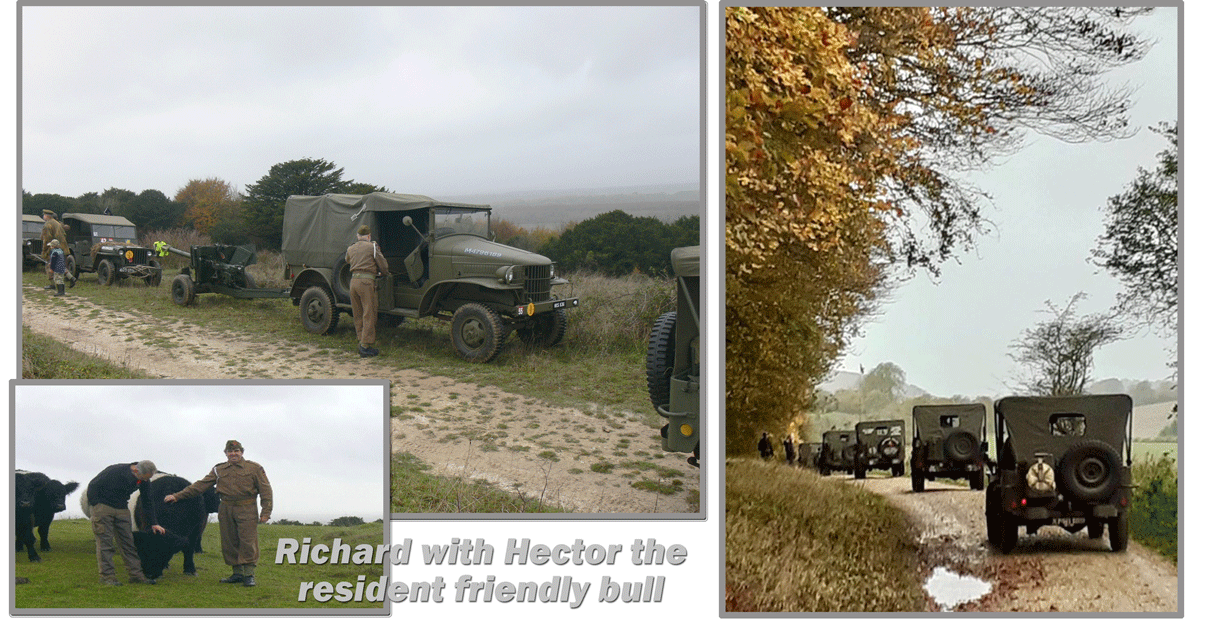 A limited number of members(due to Forestry Commission Regs.) organized a memorial run and remembrance event on 1st November 2020 for the 80th anniversary of a polish pilot who was shot down and killed over Stoughton West Sussex.
Boleslaw Andrzej Wlasnowolski was a highly decorated WW2 fighter ace having shot down five German aircraft. The memorial stone, erected in 1977 by the Langmead family, is situated alongside a pathway known locally as Town Lane, east of Stoughton village
SOE members dressed in various WW2 uniforms arrived in a convoy of 12 vehicles mostly WW2 jeeps. A wreath was placed by Richard Salter, the last post was played and the six-pound anti-tank gun was supposed to fire three rounds over the crash site. Richard learned the hard way that it takes three things to go bang!
Bring the Gun ,which he towed behind his Dodge, bring some charges , which were carefully checked and packed, and always double check yourself if the primers are included, not left behind in another vehicle!! Disappointment all round. After the event we continued, with a Forestry Commission permit, along the track exiting the woods just north of the village and completed the run home via Petersfield.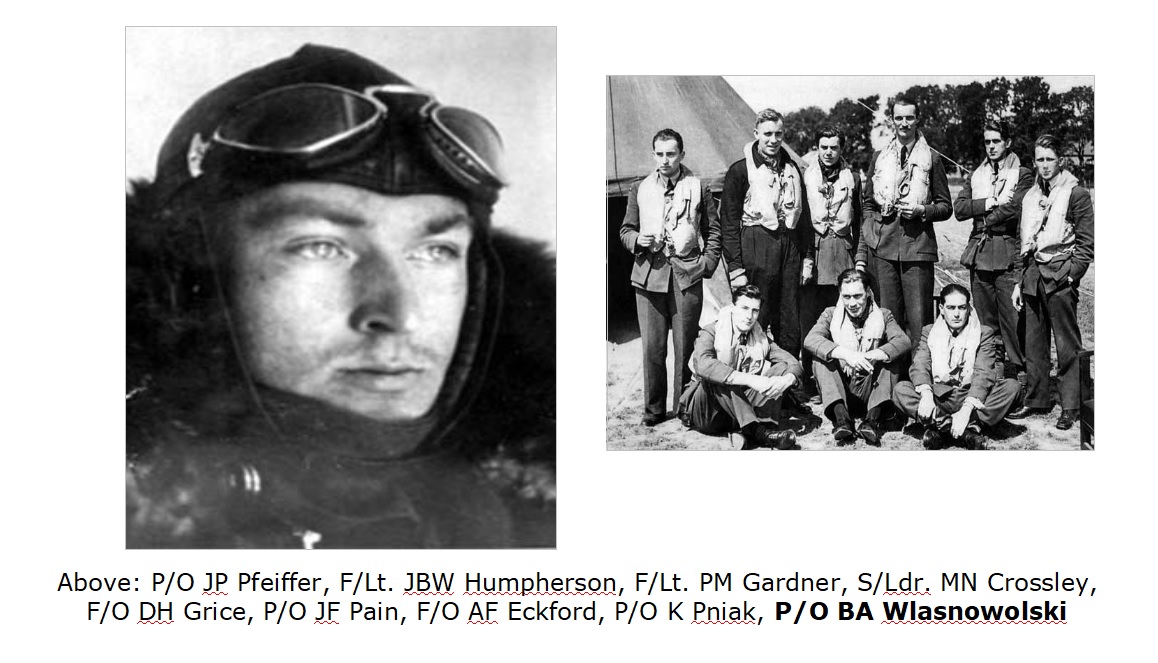 Boleslaw Andrzej Wlasnowolski was born on 29th November 1916.
He graduated from a public school and enrolled in the Szkota Oriqt air force academy He served in the Polish Air Force and was with 122 Squadron when the Germans invaded on 1st September 1939.
On the 2nd Sept he shared in the shooting down of a Do17. Eight days after the German invasion of Poland he became a sublieutenant.
He arrived in England in late 1939 and was commissioned in the RAF in January 1940 and went to 6 OTU Sutton Bridge for conversion to Hurricanes. He was then posted to 32 Squadron at Biggin Hill on 3rd August 1940. He shot down a Me109 on 15th August, and on the 18th August shot down DO-215(at 1.20pm) and another Me-109(at 5.30pm). On 13th September he was posted to 607 Squadron at Tangmere and on the 15th Sept shot down a Do17 .He was a transferred to 213 Squadron, also at Tangmere, on 17th September. He shot down another Me109 on 15th October. He was killed on 1st November 1940 following combat with two Me109's off Portsmouth. His Hurricane V7221 came down at Liphook Game Farm, Stoughton.
He is commemorated by a memorial at the crash site of his Hurricane, on the East bridle path , and on the Polish War Memorial, Northolt. He is buried in Chichester Cemetery.
He was recognized as a fighter ace, receiving many decorations He was awarded the VM (Polish Virtuti Militari Cross)5th Class on 1st February 1941 and the KW on 31st October 1947.